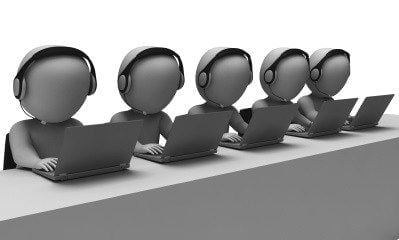 An essential and integral part of most businesses these days are its computer systems which is why managed IT services is becoming an increasingly popular amongst small and medium sized enterprises. Managed IT support is having an outsourced IT department, provided by an IT services company, with expertise in: computers, networks and all your IT needs. This allows businesses to focus on their own area of business expertise. Increasingly, more companies are turning to this type of outsourced IT services model.
Here are some of the many benefits of outsourcing your IT support to a Managed IT Services provider:
Reduced overheads
If you already have IT Staff, then supplement your existing staff with trained professionals. This way, you're able to budget effectively and save money in the process; it also allows you to grow other areas of your company. Managed IT services are a cost-effective method for managing your business' IT requirements as you do not need to hire IT staff in house. Having an IT department in house can be costly especially if you do not require the services of IT experts daily. By outsourcing your IT department, you can only pay for IT support when you need it.
Increased efficiency
Outsourcing IT support also allows you to increase business productivity and efficiency as you can focus on what you do best rather than having to solve complex IT problems.
Scalability
You have a team of IT experts, at your demand to help solve IT problems as they arise, no matter how big or small.
Customised Support Plans
You can customise your Managed IT services plan to suit your business needs and budgets. Pay per user, pay as you go or select the level of monitoring and maintenance required – you can decide.
Accountability
Your provider is accountable for the functionality and performance of their services.
Stay up-to-date
Managed IT service providers are aware of all the latest updates available to your computing systems and will keep your technology as current as possible.